"Thousands of candles can be lit from a single candle,
and the life of the candle will not be shortened.
Happiness never decreases by being shared"
The Buddha
When I walked into Linda Fitzgera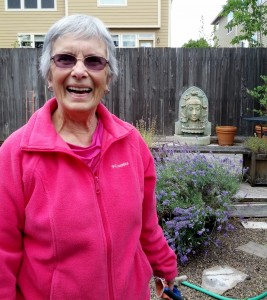 ld's home, the words "I'm Happy" reached out from where they sat perched on the mantel. As she showed me around I kept looking to these words, wondering about the block of wood.
I met this dynamic 73 year old water-color artist while waiting for the MAX–the light rail here in Portland. I had struggled to buy my ticket, the machine refusing my credit card. She whipped out her smart phone.
"I like to buy mine online. It's so much simpler," she smiled. "You never know when the machine might not cooperate."
We soon realized we were both headed downtown, both going to City Hall to testify as Airbnb hosts. The city is in the midst of creating new laws to guide the sharing economy. I told her about our 1907 Four-Square and the studio we rent out to travelers, and she told me about the room with a bath in her North Portland home.
"It might sound funny, but this is the best way I've ever heard of to grieve," she said. "It really is. It gave me other people to serve and talk to when I lost my husband."
Vince Fitzgerald died last September, leaving a void in Linda's life and a lot of empty space in her home. She heard about Airbnb and realized it would be a good way to use her space and earn some income.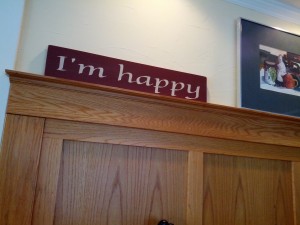 "I'm happy," were some of his last words, she told me. Her story made me smile as my eyes stung. She described his last days, the family standing around his bed, and him assuring them, "I'm happy."
Her husband had lived more than 18 year with Parkinson's–diagnosed only a year after their marriage. The final three weren't easy, but he kept his humor–and his appreciation. Earlier in his life, Vince Fitzgerald had been a Franciscan priest, had then married and fathered children, and after being windowed had found Linda. (They had met many years previous, but now they met again!)
"At first I thought he was too boring, Continue reading "Room for Rent: "One of the Best Way to Grieve I've Ever Heard of""