"The noblest and the wisest thing to do is to cherish others instead of cherishing yourself.
This will bring healing to your heart,  healing to your mind, and healing to your spirit."
–Sogyal Rinpoche, The Tibetan Book of Living & Dying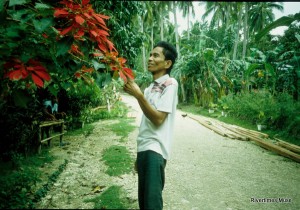 We human being are a lot alike. Some build houses while others discover cures for disease, but anywhere we roam we'll meet people trying to find happiness, love, and how to charm their way into a child's smile.
The more we travel, the more we understand how much we are alike. One human being is a lot like the next despite how much we can feel (and appear) separate and different. I can remember thinking–super-naive–that people in other parts of the world must get along better than my family and people in my hometown: I imagined brothers and sisters working together, and was certain they would never go months or years without talking. In other countries, families stayed close and didn't hold grudges like we Americans.
Wrong, wrong, wrong!
Continue reading ""Ask Me" a poem by Esther Elizabeth–and a Tribute to Ponong"