For three days we haven't been able to walk outside. We open the door quickly to let the dog out for a pee. It smells like a campfire lit in a small room, all doors closed. I masked up several days ago to water some flowers and pick tomatoes. Today I'll do the same. We're lucky to have a well-sealed home and make-shift fans equipped with serious air filters, but the city hosts hundreds of homeless who live in tents, and many houses are filled will hazardous air by now.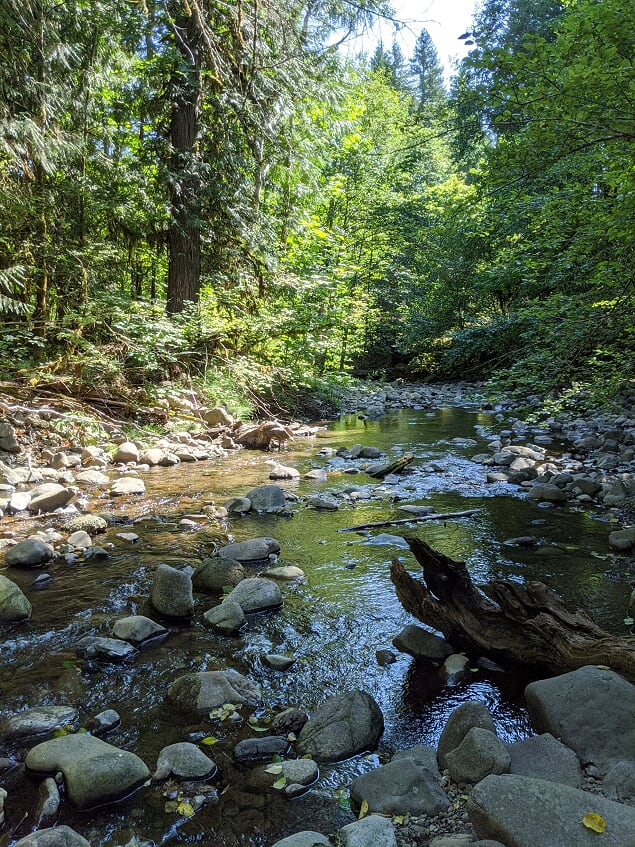 Outside of our city, fires have decimated towns and homes, and forests burn–including an area north, along Trapper Creek in Washington where we had been camping with friends only one week ago. It has been our refuge for years.
As I write, 28 wildfires burn in Oregon alone. Until Monday, September 7th, the problem was manageable, but that's when unusual winds from the east blew in–powering the flames. More than a million acres have burned in Oregon alone.
From so much loss all around us, I ache. And I am grateful to firefighters working all hours to keep flames from destroying our city and more. We hope for rain, but it's not in our control.
I dream also of when we will realize together we're guest on this planet–and stop blaming and get moving toward kinder, productive action.
In California today, our president's message is scolding rather than compassion, You need to manage your forests better, he says. He also argues against science.
While employing men and women toward service to clean up the forests would have been a great way to put people to work on federal lands over the past months and years, support and action is what we need now–not looking backward.
Firefighters are exhausted—and we will need more people to join the efforts. A hurricane in Louisiana is now on its way, too. More troubled lands in our nation. We need collaboration, cooperation–and less talk toward re-election. Show us, don't tell!
We also need respect for science and to teach the masses to think more critically.
Scientists are people of all sorts, but their business is to ask questions. A scientist makes a hypothesis—an educated guess about what is what—and then works to determine if his or her thinking can be supported.
Continue reading

"AS THE WEST-COAST BURNS. . ."