It was 2012 when an email landed in my inbox inviting me to attend a weekend workshop, "Dreaming & the Tarot". My life was in chaos. We were packing up our house in the small town where we'd lived for a decade while remodeling a 1907 Four-Square in Portland.
I'd belonged to a dream group for years, but I'd never held a Tarot card in my hand. I scarcely knew what one was—but I signed up and drove north for the weekend. That weekend away would be respite for my husband, too.
More recently I learned that a college friend had become quite knowledgeable about Tarot and belongs to a Meetup group in the D.C. area. Julia knows the history and classical, symbolic meaning. She can talk extensively about what she sees in any of the 78 cards. I delight in her enthusiasm.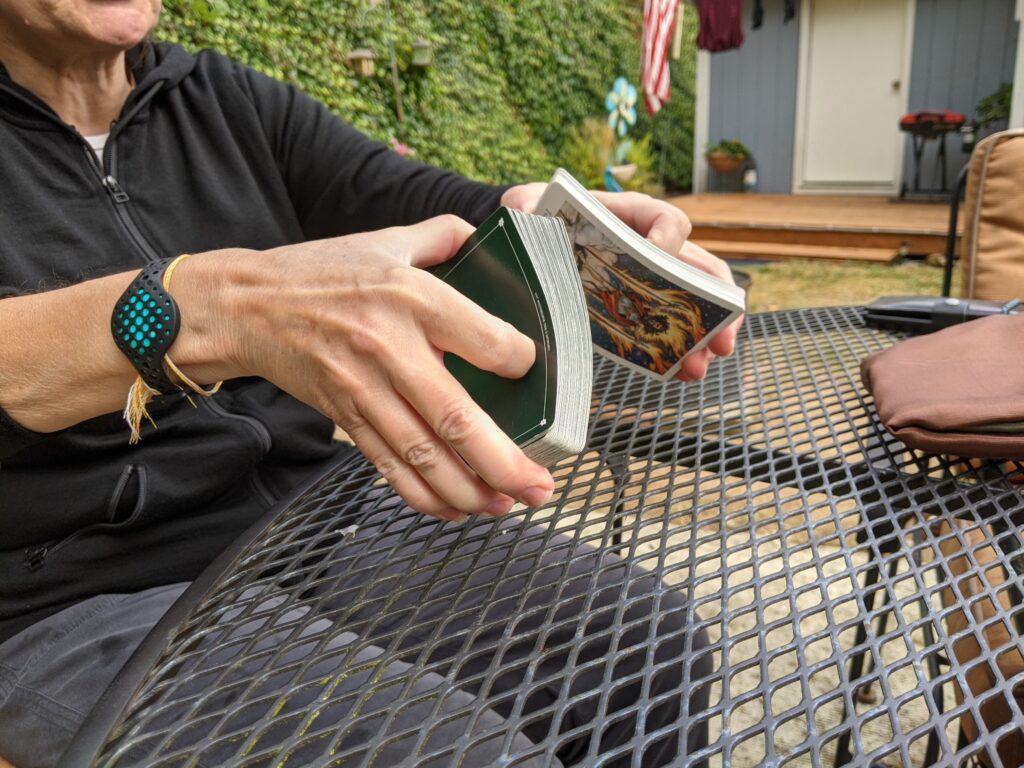 On New Year's Day she sent me the 12-card spread she'd laid out for herself that morning. This year she used the OSHO Zen deck, so the cards looked familiar since she had gifted me this same deck during a summer visit. Each Tarot deck is a work of art.
"I want to hear about this," I texted back, and soon we were voice-to-voice, as Julia described her spread.
I decided to follow her lead: That afternoon I sat at our kitchen table and laid out 12 cards in a clockwise configuration.
Continue reading

"Thunderbolts, Tarot Cards, Good Old Friends & The Courage to Sing"