This includes supporting our body's Immune System!
Welcome back to LIT ― Live(s) Inspiring Today! If you haven't been here before, THANKS for sharing some moments now!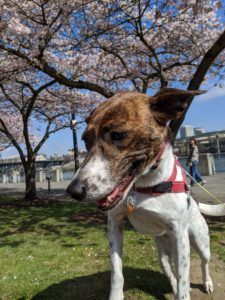 Our first Portland snow fell this morning, in mid-March; a friend was in town for a conference this past week and sent home after hundreds had arrived to Portland from as far away as Chile; people all over the world feel worried in new ways. YET, I feel a lovely surprise of "free time" to do what I often don't do―such as blogging.
Given the challenges of now, let's talk about the wondrous human body―and immunity. We want to stay healthy and strong. I might even bring poetry into this conversation!
Mostly, I what to remind you and me what we can do any moment of our lives to grow and remain resilient. Not that we control much, yet even when stuck at home, even as plans go berserk and we miss our usual workouts and events are canceled, even when our livelihood feels at stake―on our own time, in our own homes, phone calls and webinars–we can make small decisions that will help not only ourselves but neighbors we've never met.
Self-care is good for everyone!
Growing scientific evidence shows that stress reduces the ability of our bodies to fight off ALL diseases and illnesses.
Fantastic if none of these suggestions are new to you! Here goes:
1. Food First: We are what we eat, and when it comes to staying healthy, a colorful plate is an image to behold. While there is no one best diet for all of us, we each need a balance of all three macro-nutrients (fats, protein & carbohydrates).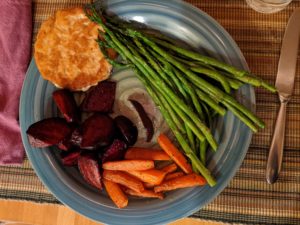 We need good fat to utilize the protein we consume, and we need protein in our diet in order to digest fat. Carbs are everywhere, and getting enough of those is not a worry for most of us. Don't forget the greens–lots of them!
Keep in mind that constant snacking is a drain on the body: If always busy breaking down and absorbing food, the body can't complete its other essential functions―such as detoxification―imperative to a strong immune system and our vital organs working well. Continue reading "Let's Stay Strong & Find Joy in the Moments!"