"We live in a vastly complex society which has been able to provide us with a multitude of material things, and this is good, but people are beginning to suspect we have paid a high spiritual price for our plenty."
Euell Gibbons
When I first met Colleen Bunker, LAC, with her needles and certification as a Nutritional Therapist, I was waking up at 2 or 3am many mornings and lying restless for hours. I suffered a chronic hip pain and hoped acupuncture might help me to hike the mountains and snooze through the night. Almost 50, enrolled in massage school, and learning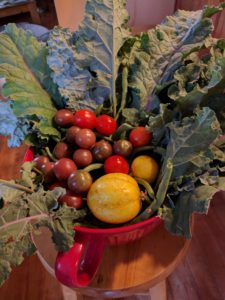 g to use my brain, body and hands in new ways, I felt stressed.
Colleen had begun acupuncture school at age 45, after years of managing a whole-food co-op in Maine. Before that she had an acre market-garden, three green houses and grew food for the store and elsewhere.
While working at the co-op, her father fell terminally ill and moved into her home. She still had two teenage boys around, and a man on the board of the co-op noticed her di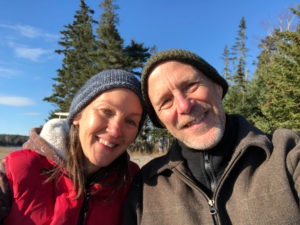 stress: "You need to come see me," he said, and those visits were her introduction to acupuncture.
She also met her now-husband, Joe, at the co-op, also a board member. They eventually moved to Vermont where he studied Meditation and Conflict Resolution. She continued to receive acupuncture treatments, and several years later they moved to Portland, Oregon where she enrolled at OCOM (Oregon School of Oriental Medicine). Continue reading "Colleen Bunker's Journey: Nutrition, Needles, Ease & Flow"