"Love and compassion are necessities, not luxuries.
Without them, humanity cannot survive."
— Dalai Lama XIV, The Art of Happiness

I met this week's guest-blogger, Cassy Soden, at Elk Plain Elementary School–when I was eight years old. Though it wasn't until after college we grew close, we had worked together on Bravetalk, the high school newspaper. We played basketball on the same team at Bethel Junior High. Tomorrow is Cassy's birthday! Though I'd love to be up in Seattle eating sushi with her at her celebration, publishing her story on L.I.T. is the next best.
Cassy Soden is a multimedia producer, writer, and story strategist. A story maven and student of the art of storytelling, her focus is to document and tell stories that reflect people's inspiring passions. She seeks to make known stories that create learning opportunities, encourage positive change, and deepen cultural understanding.
I hope you will enjoy the personal and powerful post and poetry she has written for us. You will find an invitation, too–in her conclusion. I appreciate so much that she has offered to share this experience with us, an experience that will certainly touch many lives.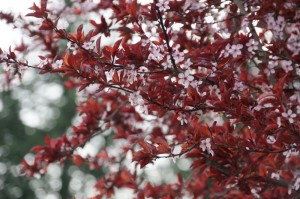 March stirs with rain, wind, and glimpses of the sun. It is a time when the wet Northwest blooms and vibrant colors pop against gray skies. It is against this backdrop that for many years my dad and I celebrated our birthdays with a communal cake. I remember wishing him a happy half-century birthday. Now, on the dawn of this same age, it is so strange to be here myself, my father's life a lesson carved into my heart.
Two years ago instead of a birthday celebration we held a memorial service for my dad, Terry. In attendance was a special person, Penny, who knew my dad for only a short time but had become an important lifeline and ally in the final years of his life. Continue reading "The Zen of Forgetting"