"Wherever I can find a place to sit down and write, that is my home."
Mary TallMountain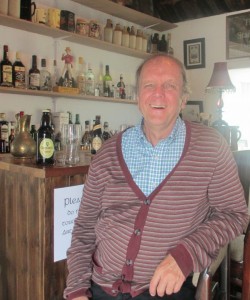 At Groiler's, the one-room poetry bookstore in Harvard Square, back in 1996, I bought a copy of Finding What You Didn't Lose— John Fox's first book, subtitled, "Expressing Your Truth and Creativity Through Poem-Making."
"It's important to be a witness and to be present to someone so they can edge out a little, then a little more. If I can be without judgment–or at least not show it–people feel safe," he tells me.
It would be almost two decades before I would meet this kind listener, poet and poetry-therapist, though I thumbed through the chapters year-by-year–always a believer: Writing can heal. Writing does heal.
In the English 101 courses I taught for almost 20 years, I saw it happening. In essays students wrote week-by-week, journals they kept, conversations we shared, the world shifted.
Students  learned about themselves, writing words on the page. And we read poetry aloud and talked and wrote in response. They–and I, too–made connections and discovered possibilities for our lives. It was fun, and some who had recoiled in the beginning opened with the poetry.
From a young age, John knew he was a writer. Planning to study poetry with Ann Sexton and George Starbuck, he went to Boston University. Sexton would leave before her time, of course, and eventually John would transfer to Bard College. He continued his studies of literature though never called to deep-academia–earning a Ph.D. or publishing scholarly articles about Renaissance-men. He memorized Blake, Yeats, Ezra Pound and began exploring his spirituality with the likes of Ram Dass, later Stephen Levine, and he would eventually meet Joy Shieman–a poetry therapist Continue reading "John Fox, Poetic Medicine & the Art of Listening"