And a bit about Ear Wax & Optic Nerves
Last Friday I met my new ophthalmologist at Kaiser Interstate, a 24-minute walk from my home in northeast Portland. Dr. G explained with calm enthusiasm why they want to check my optic nerve so often.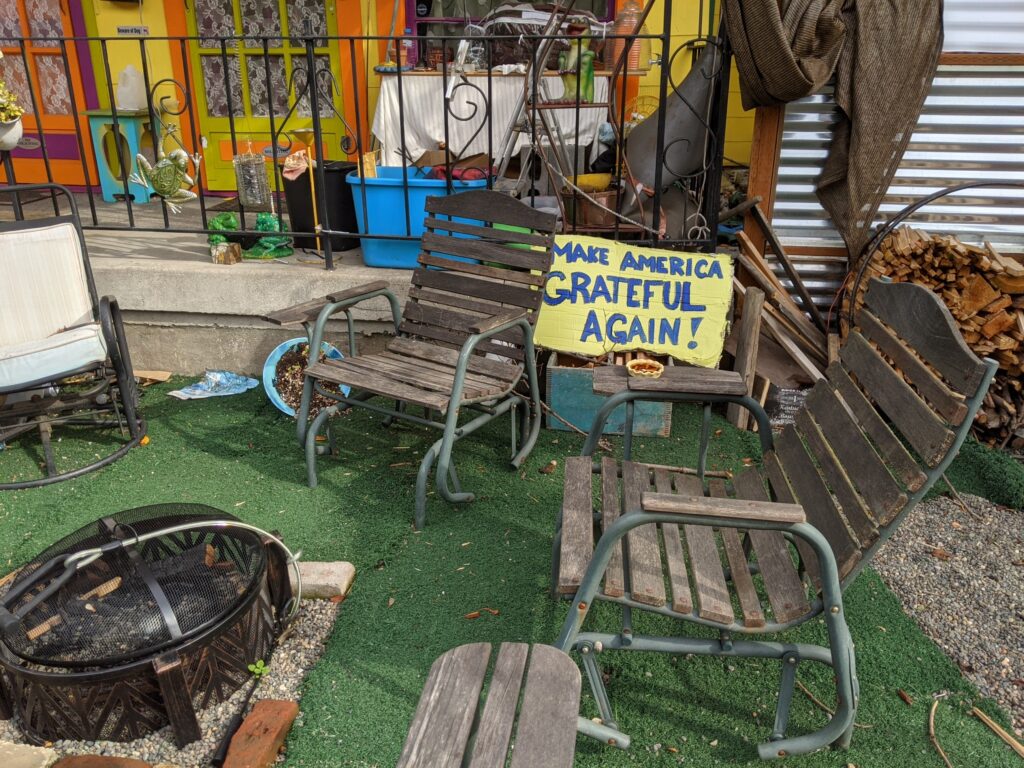 I've understood the basics—damage done from radiation and the tumor removed when I was 6 years old. He explained: Forty percent of the optic nerve is thin which leaves sixty percent healthy.
"We watch because this is how glaucoma looks. So far we find no significant change," he said. I appreciated his candid words.
From this refreshing conversation, I ambled to the South building, Nurse Treatment—now a part of Urgent Care in the Kaiser system—hoping to get an ear wash that would clear the wax-buildup that was driving me crazy. I never seemed to get all of it out on my own.
They couldn't get me in—which I hadn't expected. I began making an appointment when the kind man behind the plexiglass suggested, "Come back tomorrow—or Sunday morning—and they'll slip you in at Urgent Care."
So, I took his encouragement as a sign to forgo making an appointment.
Meanwhile, a woman had approached the counter to check in for her scheduled appointment.
"What the f#! *!" she railed at the receptionist. "I made this appointment two weeks ago, and now I have to wait 40 minutes!?!"
The would-be patient stormed out of the waiting room. The man behind the glass offered a half-smile as I walked away.
At 8:15 the next day, I sped to fetch the CSA a friend had gifted me—squash, red onion, garlic—gorgeous produce from a farm south of the city. I then drove back to Kaiser Interstate.
This time the woman behind the glass frowned. "This is Urgent Care. Nurse Treatment is closed 'til Monday," she said.
"They told me to come—yesterday when I was here," I said.
"You might have to wait a long time," she said.
"That's okay. I brought things to do."
I should have left right then, taken my emails and Rita Dove's poetry, but something kept me sitting in that lounge—a weird curiosity?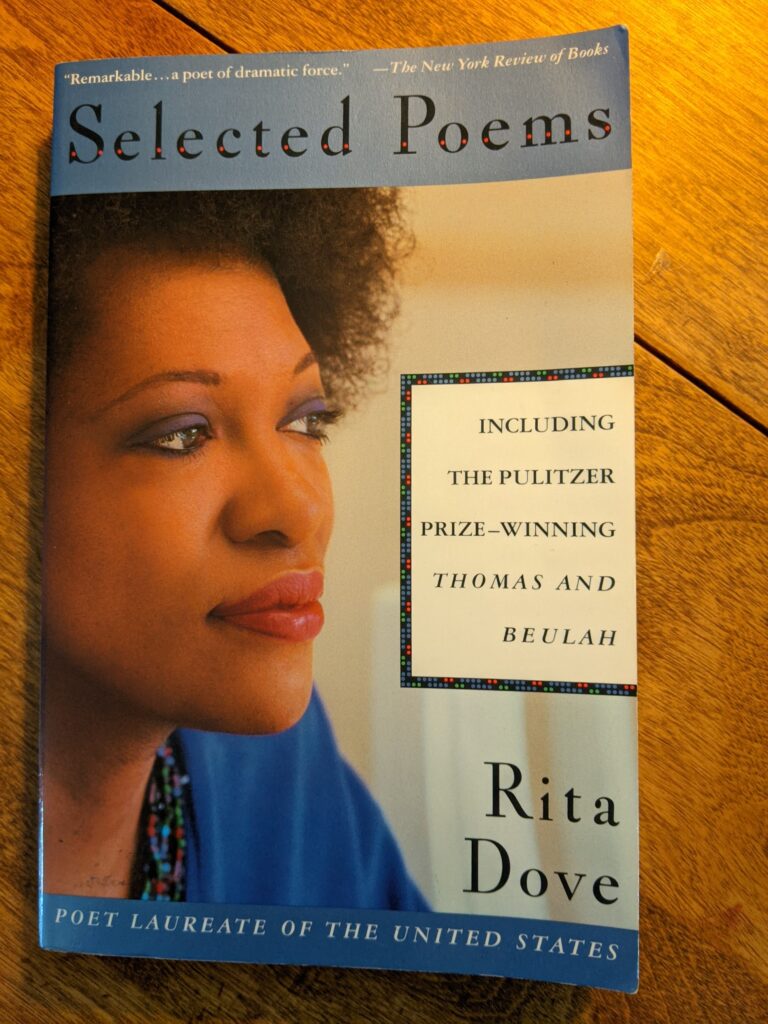 Eventually numbers were called: A23. F45. E19. Those people were invited through doorways.
Eventually my name was called up to the front desk.
"Are you in pain?" a nurse asked from behind the glass. She spoke in a calm matter-of-fact tone—30-ish, small like me, with a long day ahead.
"No pain—only that imbalanced feeling."
"You'll have to make an appointment," she said. "I'm sorry. We're short-staffed."
My ears didn't hurt, nor did the wobbly feeling frighten me like the first time wax had built up–and I didn't know what was happening. Is this another brain tumor? I'd feared—and finally checked myself into an Urgent Care on Cape Cod—several decades ago.
That doctor grinned and invited me to sit. He syringed warm water into my ear canal and scooped out globs of wax.
Mystified, I thanked him profusely! I felt so much better! They wouldn't let me pay, and I was grateful for their kindness. Until then, I was naïve–not yet a part of the tribe I joined that day on Cape Cod.
Now, once again, I felt embarrassed. This Urgent Care was a place for people more tortured than me: Erupted hemorrhoids. Bulging hernias. Constipation.
"They tell people what he told you yesterday to get rid of them," the nurse said from behind the plexiglass. "I'll talk to the manager."
Ache filled my chest. What had I been thinking?
As I drove home to walk the dog and drink ginger tea, I wanted to tell the man from yesterday:
"Please don't tell me what you think I want to hear."
"It won't go well."
"We'll both end up more troubled."
"AND, I'm sorry for the way some people rage," I would say. "Were you afraid I would berate you?"
I haven't mentioned we were all wearing masks, cloth or surgical. I never saw anyone's face.
The pandemic continues to morph its way around the world.
The man behind the glass has suffered hours and days of abuse by Kaiser members. I can't blame him for shooing me away, though I am sad. I meant no harm.
Within the hour I was back to sunshine, my rescue-dog tugging at her leash.
We met our nurse-neighbor who had finally recovered enough from Covid-19 to see her boyfriend. He would take her to dinner and a Kurt Vonnegut documentary that evening. She was tired. The virus had attacked her brain more than respiration, despite her asthma. She had a headache even as we spoke.
This nurse was scheduled to receive a booster vaccine the day after she was diagnosed with Covid.
I kept a distance.
So often, I fail to listen when my gut says Stop. Be patient. Make the appointment. AND—Let go these minor adventures—like sitting in the waiting room to see what happens next.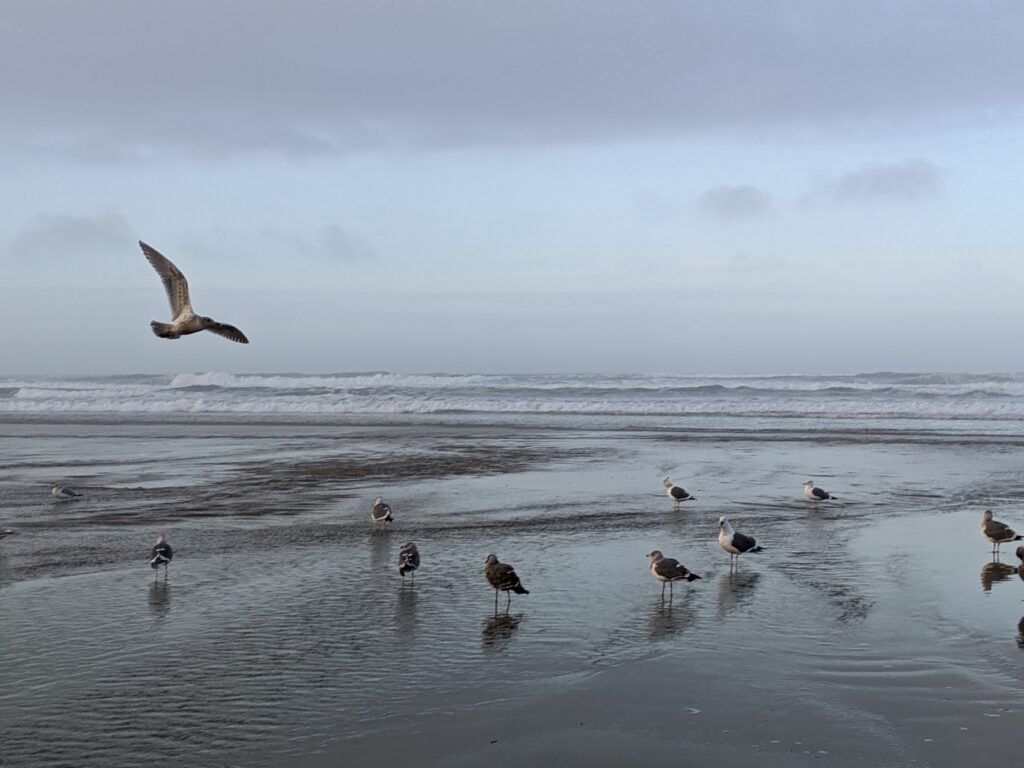 My appointment with Dr. G was a minor bravery. I had asked for a new doctor because I'd never felt it easy to talk with Dr. Z—though I never doubted competence. "Thank you," I told him. "I appreciate all of you who are looking out for me and my eyes."
I might just drop by Zoom Care if I can't get these ears cleaned out better on my own. For now, I'll use ear drops every night to loosen up the wax—warm water from the bulb-syringe in the morning as I shower.