"A soul is but the last bubble of a long fermentation in the world." George Santayana
On that sunniest and warmest Saturday yet of 2023—almost spring—Louise White and her daughter-in-law, Amie Oliver, showed up to our house with two suitcases on wheels—full of supplies. They hauled up the stairs an assortment of crocks, tall jars from the feed-store, and bags of thrice-washed and pre-chopped cabbage from the restaurant supply store. Louise had purchased pounds of ginger and a sack of green onions bigger than I'd ever seen—from H-Mart.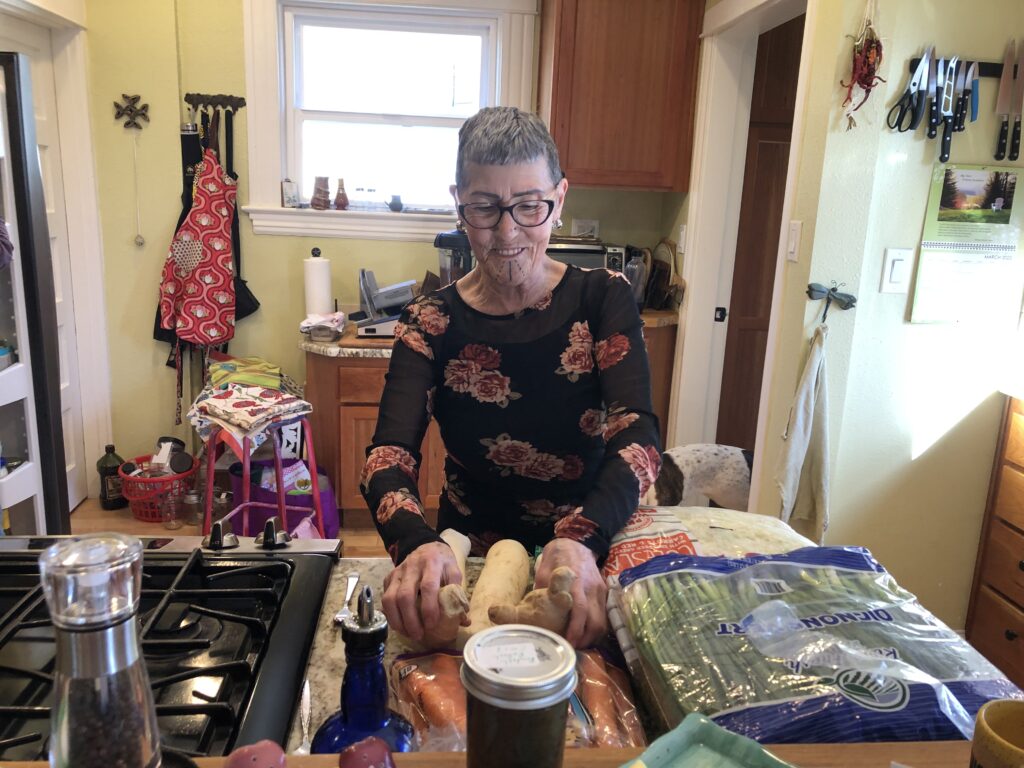 Over the course of the next few hours we would make sauerkraut, eat a lovely lunch of dosas, curry, and rice prepped by Louise—and then onto the kimchi-creation.
For the morning sauerkraut-making, we cheated. Those bags of pre-chopped saved us from the need to sharpen our knives just yet. The only "work" for this fermented white cabbage was to measure and massage.
Each of us had our separate bowl. We used a digital kitchen scale and weighed out the cabbage, tossed in the pre-sliced bag of carrots, a bit of radicchio, and three-plus teaspoons salt. We used our hands to squeeze and toss—until a brine filled the bottom of each bowl—and would eventually cover the kraut when jarred.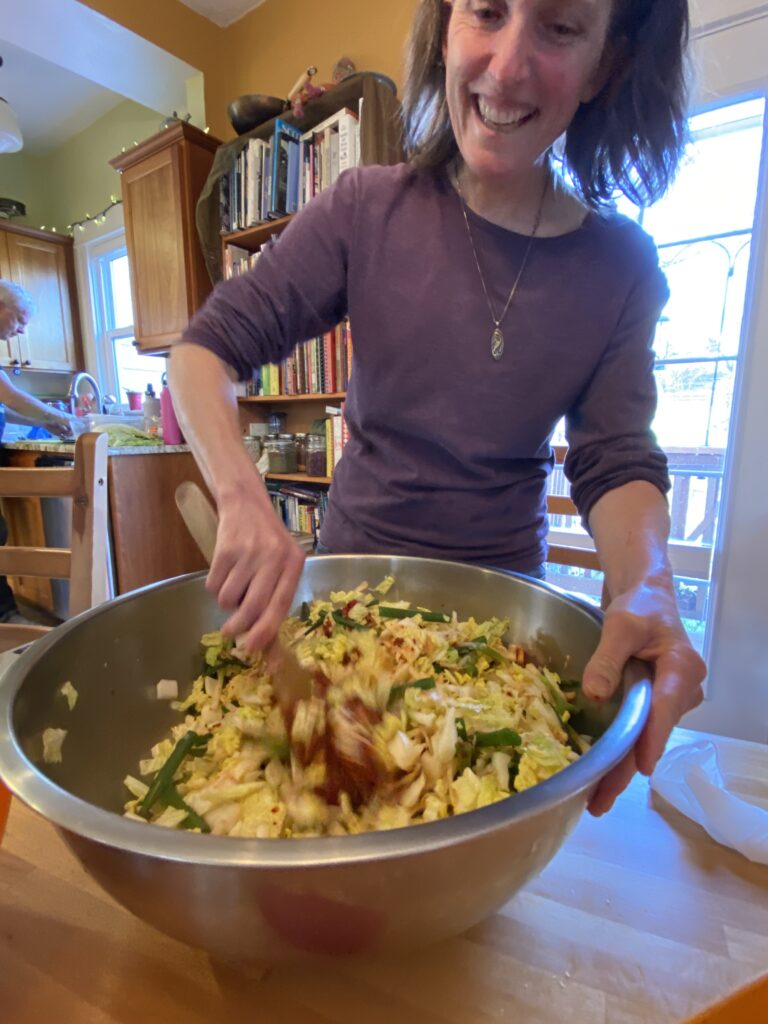 Making sauerkraut is easy: cabbage, salt, and water–though we tossed in some extras. The brine is the brew and likes about 2% salt to 98% water (a heaping teaspoon of sea salt to a cup of filtered water if ever you need to add more liquid.) The trick to fermentation is keeping the veggies submerged under the brine so mold won't grow. I learned the hard way!
Continue reading

"FERMENTING WITH FRIENDS: SAUERKRAUT, KIMCHI & DOSAS"